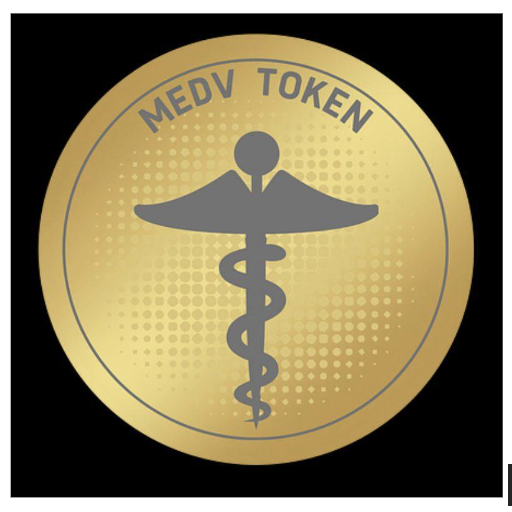 "As a symbol of health ownership & equality: 7.9B tokens will be released at launch — representing the world's population."
Enabling "Wealth Through Health" The MedV Token Is A Users Key to Unlocking Rewards and Benefits of MdDAO's Medical Metaverse
Los Angeles, California – September 6, 2022 – MdDAO, an organization formed through the collaboration of health consumers and experts in the fields of medicine, business, and technology, is thrilled to announce the official launch of the Initial Coin Offering (ICO) for the MedV Token, an innovative move to earn token, on September 8, 2022, with a public launch set for September 20, 2022. 
The tokens are intended to be used for transactions and purchases within the MyMedVⓇ metaverse platform, and will be tradeable for services and products, as imagined and voted on through a community of consumers, medical professionals, and wellness allies in the MdDAO governance model. Since the token is being listed on exchanges, it will be possible to convert it into other currencies, including fiat.  In addition, MedV tokens may be used to purchase the MdDAO NFT membership to be released in the near future.   
A series of measures and metrics have been implemented to support the value of the token, from a defined number of tokens on the market, deflationary (burn), liquidity pool, anti-whale metrics, and a progressive distribution at launch.  With the growth of the MyMedVⓇ platform, powered by MdDAO, the list of venues and solutions where users may earn and transact their tokens will expand in both the metaverse and physical world, adding to the expanding use cases for the MedV Token. Fortunately, MedV token holders will not have to wait until the medical metaverse is completed, as just in the last two weeks, nearly a dozen companies and institutions have signed up to accept the MedV Token in exchange for their services in the real physical world and online.  
Currently, the MedV Token will soon be accepted at RiiiD Medical, Kairos University, Nouslogic Telehealth, 247 Health Club, Advanced Wearables LLC, Physicians CBD Council, Sensights.ai, BizAndGive.com, Veyetals.com, Safe2work.ai, and Drivyn.com, with additional locations and entities to be announced as they are added. 
Symbolically, the maximum number of tokens issued is 7.9 billion, representing the number of people on earth. It is a statement that access to healthcare should be without discrimination and elitist privileges. The smart contract will enable MDDAOⓇ members to earn tokens for engagement and contributing to the DAO. All holders of the MedV token and the public, in general, can potentially earn tokens for healthcare engagement events such as preventive care; compliance with medical advice; sharing of medical data; improving medical metrics; healthy lifestyle choices; participating in preventive health education, and interacting with the healthcare community.  MyMedV offered 795,317,966 tokens in a Pre-ICO launch to family and friends from the period August 19 to 26, 2022.  The Pre-ICO launch sold out prior to the end of the offering period.
Dovetailing on the blockbuster Pre-ICO launch, MdDAO has partnered with 247 Health Club (register here) to host a day-long event at the 247 Health Club in Glendale, CA at 2995 Glendale Boulevard, with a focus on new technologies in health and wellness. Interested parties may join MdDAO founders, technology experts, healthcare professionals, and celebrities such as Sebastien Lagree, CEO and founder of Lagree Fitness with a notable client list that includes Megan Markle and Brittney Spears. Come explore how blockchain, virtual reality, gamification, and emerging technologies can improve fitness and healthcare. MdDAO invites you to join the conversation live in Los Angeles at 247 Health Club or virtually via live streaming online.
"Community, equality, and inclusion, are three core pillars the MdDAO medical metaverse is built upon," remarked Stephen Tang, MdDAO project Co-Founder. "To that end, we are issuing this token to promote and reward patient engagement, preventive care, health choices, and active lifestyles so consumers have the opportunity to build true wealth through health.  As a medical professional, I firmly believe that this initiative will positively influence health outcomes while offloading crowded hospitals and healthcare facilities. MdDAO will serve to align the consumer and medical community in a true wellness partnership."
"Unfortunately today's healthcare is complex, but we can harness community and technology to break down barriers," declared OG Arabian Prince, Co-Founder of MdDAO. "We are reimagining healthcare to be accessed through an easily navigated simple platform based on community decisions where people can earn rewards.  Join the conversation and let's do this together because it will lead to the next wave of innovations and opportunities for everyone."
"MdDAO is bridging the gap between Web 3.0, healthcare, and the metaverse," stated Jonathan Cole, Founder and CEO of LLCcrypto, as well as an Advisory Board member for MdDAO. "I could not be more thrilled to be a part of such an exciting project and great team."
READ WHITEPAPER HERE
For more information and to purchase your tokens click here. A KYC must be completed 24 hours prior to launch.
To register to attend the Event: click here.
About MedV Token
The MedVⓇ ERC20 Polygon (MATIC) Dividend Deflationary Self Funding LP Utility Token provides the basis for rewards within the MedVⓇ Metaverse and related programs. This token provides the central point of interaction between all users within the ecosystem inside the metaverse, digital, and physical world space. 
MedVⓇ Token and MedVⓇ Token partners can leverage MedVⓇ tokens for healthy living and medical-related actions of users. These can be achieved through integration with wearables, mobile devices, and social interactions. The MedVⓇ Token integrates multiple benefits to holders. The 2%-3% per transaction burn reduces the overall number of tokens that are available. During a "Purchase" 2% is destroyed, while when a holder sells their MedVⓇ tokens 3% is burnt. The 2% Dividend rewards holders with 2% of the transaction in WMATIC when the holder has 1,000,000 MedVⓇ Tokens or more currently in their wallet. The MDDAOⓇ Project recovers 1% of the transaction to maintain the system and further manage the technical architecture, supported projects and programs, and future community events. Finally, the MedVⓇ Liquidity Pool (LP) is continuously built over time by adding 2%-3% depending on the action. Similar to the Burn function the sell requires a higher percentage to be deposited into the LP to support the holders that remain.
About Sebastien Lagree
As the inventor, CEO, and founder of Lagree Fitness, Sebastien Lagree continues to push the limits of the fitness industry. His ceaseless efforts to elevate the fitness world have proven to be effective. With 100 patents, the creator of a method named the #1 workout on ClassPass, and a brand that is recognized worldwide, it's no secret that Sebastien Lagree is spearheading the industry's evolution.
About MdDAO
Founded in 2021, MdDAO was born from the collaborative initiative of individuals with a diverse and complementary set of expertise in healthcare, marketing, and technology.  Through the collective efforts and vision of the MdDAO community, it will design and build the premier metaverse in the area of health & wellness, improving access to care, hosting innovation, and leveling the playing field.  Opportunities for insights and discoveries will emerge through this democratic process.  Transactions on the MdDAO derived metaverse, as decided upon by the DAO, will include but are not limited to virtual property, events, and healthcare services. A medical utility token (MedV) will serve as the preferred transactional token on the metaverse. It will be complemented by a "healthy habit" rewards program to drive adoption in the virtual and physical worlds. This unique interplay between the MedV token and the medical metaverse will shift healthcare towards an enhanced patient-centric interaction with a multi-dimensional experience. 
MdDAO is a registered trademark of MyMedV, Inc.
Source: MdDAO 
Investment Disclaimer:  This information contained herein shall not be construed as a solicitation for investment.  Both the company and its founders are not licensed financial advisors and do not hold any regulatory licenses. We believe it is vitally important that you read and fully understand the following risks of investing.
All investments are highly speculative in nature and involve a substantial risk of loss. We encourage our investors to invest very carefully. We also encourage investors to get personal advice from their professional investment advisor and to make independent investigations before acting on the information that we publish. Much of our information is derived directly from information published by companies or submitted to governmental agencies which we believe are reliable but are without our independent verification. Therefore, we cannot assure you that the information is accurate or complete. We do not in any way whatsoever warrant or guarantee the success of any action you take in reliance on our statements or recommendations.
Past performance is not necessarily indicative of future results. All investments carry significant risk and all investment decisions of an individual remain the specific responsibility of that individual. There is no guarantee that systems, indicators, or signals will result in profits or that they will not result in a full loss or losses All investors are advised to fully understand all risks associated with any kind of investing they choose to do.
Hypothetical or simulated performance is not indicative of future results. Unless specifically noted otherwise, all return examples provided in our websites and publications are based on hypothetical or simulated investing. We make no representations or warranties whatsoever that any investor will, or is likely to, achieve profits similar to those shown because hypothetical or simulated performance is not necessarily indicative of future results.
Don't enter any investment without fully understanding the worst-case scenarios of that investment.
Various statements contained herein, including those that express a belief, expectation, or intention, as well as those that are not statements of historical fact, are forward-looking statements. These forward-looking statements may include projections and estimates concerning the timing and success of strategies, plans, or intentions. We have based these forward-looking statements on our current expectations and assumptions about future events. These assumptions include, among others, our projections and expectations regarding market trends litigation, and our ability to create an opportunity with attractive current yields and upside. While we consider these expectations and assumptions to be somewhat reasonable, they are inherently subject to significant business, economic, competitive, regulatory and other risks, contingencies, and uncertainties, most of which are difficult to predict and many of which are beyond our control and could cause actual results to differ materially from any future results, performance or achievements expressed or implied by these forward-looking statements. Investors should not place undue reliance on these forward-looking statements. We undertake no obligation to update any forward-looking statements to conform to actual results or changes in our expectations unless required by applicable law.
Media Contact
Company Name: MdDAO
Contact Person: Mark Kaley
Email: Send Email
Country: United States
Website: www.otterpr.com
Source link