Over the past few years, cryptocurrencies have gained momentum, and the market frequently sees the launch of new virtual currencies throughout the year.
One such new upcoming cryptocurrency appears to be gaining the attention of cryptocurrency enthusiasts. We are talking about the native crypto of Qardin Token, which is apparently the first blockchain-based open-source purchasing platform.
What is Qardin Token (QDN)?
According to the protocol's whitepaper, Qardin Token is the world's first blockchain-based global buying platform. Qardin claims to allow its customers to purchase products across the most popular marketplaces and web stores in the United States and China.
Qardin mentions in its whitepaper that it provides a seamless buying experience to the consumers and takes care of the end-to-end delivery across the world.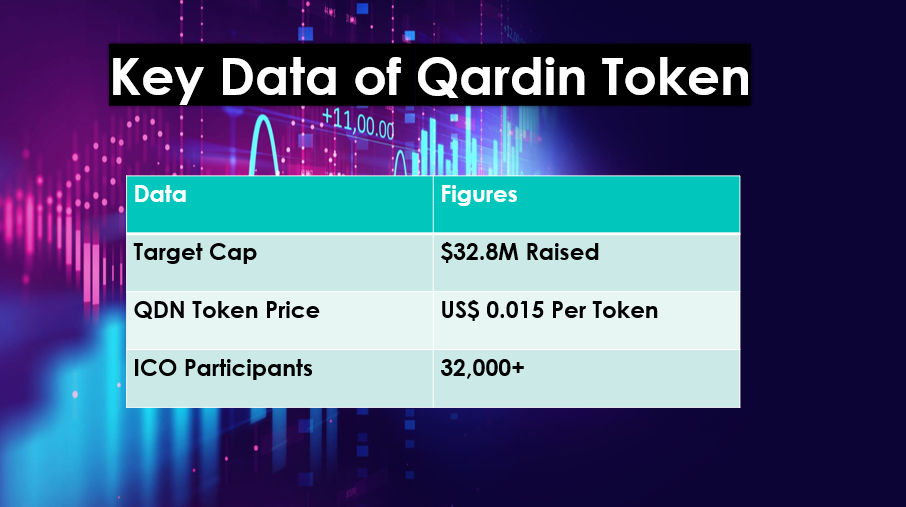 ©2022 Kalkine Media® 
The protocol was created to revolutionize the e-commerce industry through blockchain technology. Qardin Token acts as a central purchasing and delivery place to traditional web stores and online marketplaces
As it acts as a central place, the feature is expected to help the protocol achieve instant scalability with numerous brands and millions of products.
Qardin Token was created to encourage traditional merchants to opt for the protocol's suite of e-commerce blockchain tools to expand their business operations.
Also Read: What is Catcoin crypto & why its price is skyrocketing?
It appears that QDN is the native token of the protocol, and it would serve as the primary access token for the users. However, Qardin Token platform will accept other tokens like Bitcoin, ETH, and BNB.
Bottom line
According to Qardin Token's website, stage two of the QDN token pre-sale is currently going on, ending in three days. If you are interested in the Qardin crypto, you will have to visit the website to buy the digital currency.
To buy this cryptocurrency, a user can click on the 'Buy QDN Tokens' tab and add details like username and email to sign up and create an account with Qardin Token.
The price of 1 QDN token was US$ 0.015 at the time of writing, and more than 32,000 people have participated in its initial coin offering (ICO).